Open Gym
Come have fun on our gymnastics floor and do what you want with the help and supervision of our coaches.
*Friday Nights 7:00pm – 9:00pm
*Ages 5 and older welcome
*Parents must pay if they wish to accompany their child on the floor
*Waiver must be signed for all children under 18 by Parent or Legal Guardian before being allowed on the gym floor
*All Adults must sign an Adult Waiver to enter the gym floor
Call for more information ……
Pop-In Playtime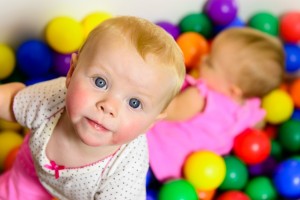 Join us for a fun bonding time with your child while playing in our fun-filled gymnastics training facility.
*Open to children from 12 months to 5 Years old
*One parent plays for free & must accompany child on the floor
*Promote social development and physical fitness while bouncing, climbing, sliding, jumping & flipping
*Enjoy meeting other parents and making new friends in our safe, clean and friendly environment.
Call for time schedule.